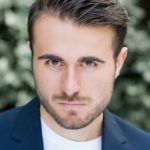 The whole real estate market is a complex one, including the home selling process. Even if you have been through the experience before, things are always changing. That is why it is helpful for you to be given important home selling tips, which is what the following article is going to offer.
A seller will be more likely to accept your offer if they have confidence that you will be able to obtain financing on the property. To make sure they have this confidence, you will need to obtain pre-qualification from a lending institution showing up to what dollar amount you are approved to borrow.
When selling your house, try to make it look as attractive as possible to a potential buyer. This doesn't need to be expensive: simply a lick of paint indoors or making sure the windows are sparkling. For outside attraction, plant some brightly colored flowers, and be sure that your lawn is freshly mowed.
It can be a nuisance at times to attend to those little odd jobs around the house, such as minor repairs or touch-up painting. If these tasks are ignored over the years, that will just deplete the worth of the home and end up being something that has to be fixed before the house can actually go on sale.
You don't need to wait until spring to put your home on the market. A common misconception in real estate, is that this is the only time of year to sell your home for a good price. The truth is that there are buyers all year round, so by having your home available to them during the winter months, you may snag a sale someone else misses out on.
If you are selling your home, make a plan before listing it. Find a listing price but also find a price that you are willing to let your home go for. Set some dates to hold open houses, prior to listing so that you can be sure to be ready for the day when it comes.
Prepare your home before you put it on the market. Cleaning, organizing, and neutralizing the property can make it much easier to find a buyer quickly. By decluttering the home, the potential buyer will be able to more easily picture their belongings in it. Avoid bright colors and give the walls a fresh coat of neutral paint if necessary.
An important tip to remember with real estate is the fact that no matter what your house's worth appears to be, it is only worth what you are willing to sell it for and what a buyer is going to pay for it. This is important because it will help guide you as to when you make the decision to put it on the market, aside from outside factors.
Consider the benefits of using a realtor. Nowadays, more people are trying to save money by selling their house without using a realtor. This is only advisable if you know exactly what you are doing. An experienced realtor can price your house correctly, know exactly where and how to advertise, and will take buyers on a tour of your home. Bear in mind that any costs incurred are in the agent's commission. On average, a seller using an agent gets 16% more for their home.
If your house will be open for realtors and prospective buyers, move large or unnecessary furniture into storage. Entertainment centers, sectional sofas, and over-sized tables can make a room appear cluttered and can give buyers the impression that the room is actually much smaller than it really is. For ideas, visit local model homes to determine the best placement for furniture and accent pieces.
If you are considering listing your home in the off-season, think about whether or not it is possible for you to wait. If you can put off listing the house until the spring, you may get a better offer on your property. Buyers are specifically searching for deals during the off-season and they are much more likely to put in a low offer, in an attempt to negotiate a deal.
In your home, upgrade your old kitchen and bathrooms. Bathrooms and kitchens are often the major selling points of a home. Generally, a bathroom that has been modernized can provide over a 100% return, where a kitchen that has been modernized can provide a 90% return on your home.
Repainting an exterior of a house you are trying to sell on the market, can give it the fresh look that makes all the difference in the real estate world. The fresh paint will make your property stand out to possible buyers. Real estate property can have a much better appearance with just some fresh paint.
All aspects of the real estate market, including home selling, encompass a complex process. However, gaining knowledge about home selling can help your process go quicker and smoother. Take the information given to you in this article, and use it help you efficiently sell your home.